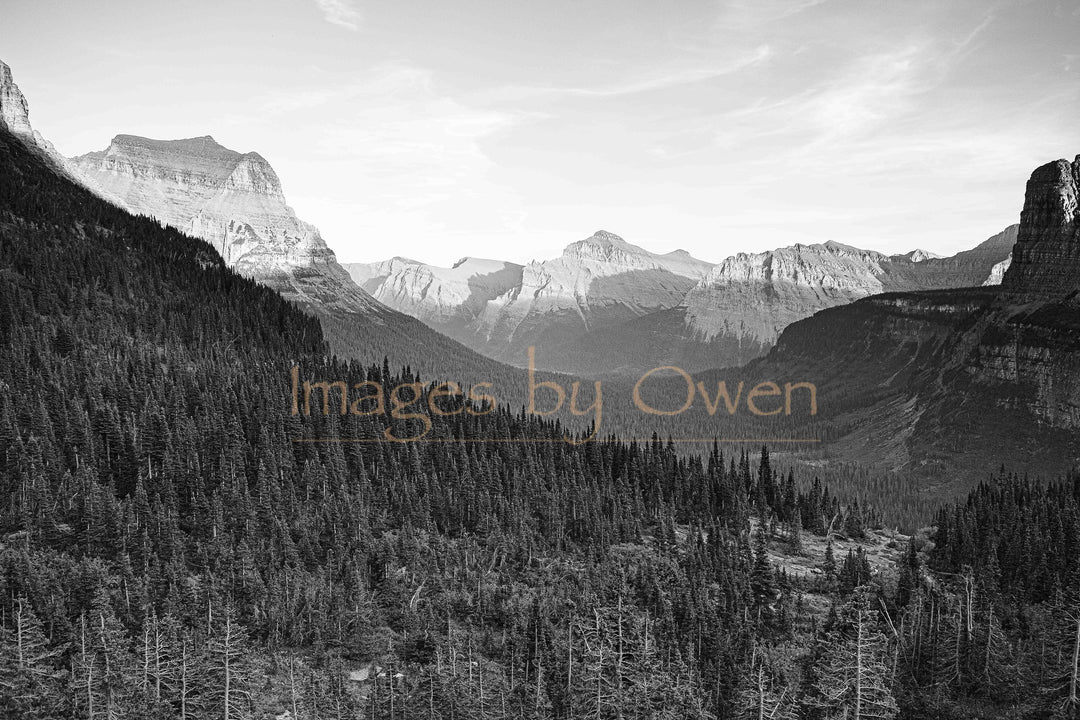 Glacier waves in Black and White
---
The sloping mountains, back and forth provide the minds eye with endless eye candy as you transverse the park. Glacier National Park will keep you busy for days and days, and it never gets tiring to come around a corner and gasp at the wonder.  This one is in Black and white and in a 2x3 proportion set up.
From left to right: Piegan Mountain, Going to the Sun Mountain, Little Chief Mountain (Center), Dusty Star Mountain and that square guy on the right is Heavy Runner Mountain.
______________
If you are interested in a specific size not listed, please contact us and we will try to accommodate your request!  Contact me!
All matting is acid free and mounted on foam board, ready to frame. Water mark is removed and mat is signed by the photographer.
Exact image may vary slightly in proportions depending on size ordered.