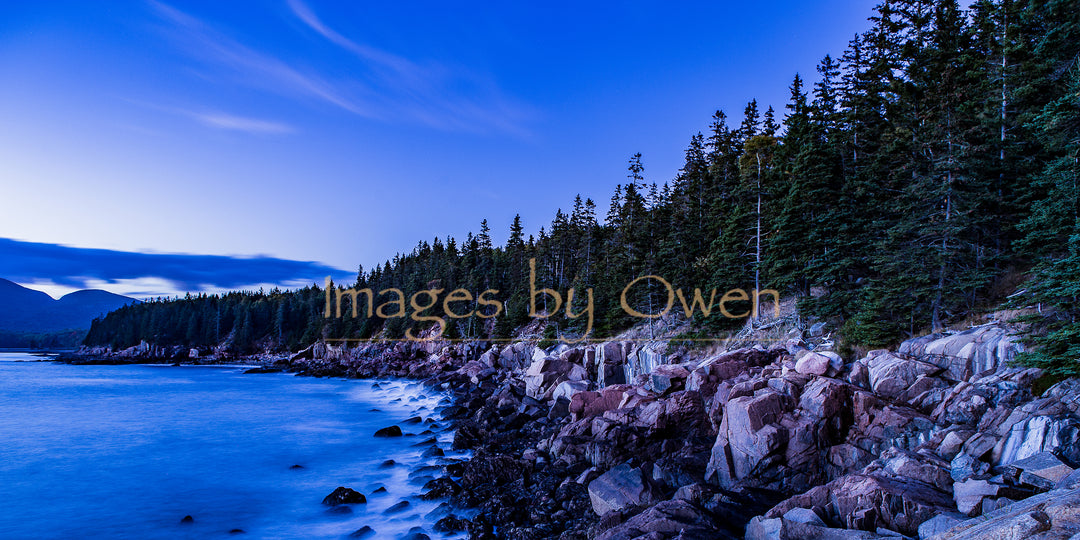 Blue hour!
---
Another view of Acadia's shoreline, this time after the sun had set and night was settling in. Photo's at this time of day often call for a longer exposure which can do some wonderful things to moving water.  One of my favorite images of the park.

_____________
If you are interested in a specific size not listed, please contact us and we will try to accommodate your request!  Contact me!
All matting is acid free and mounted on foam board, ready to frame. Water mark is removed and mat is signed by the photographer.
Exact image may vary slightly in proportions depending on size ordered.