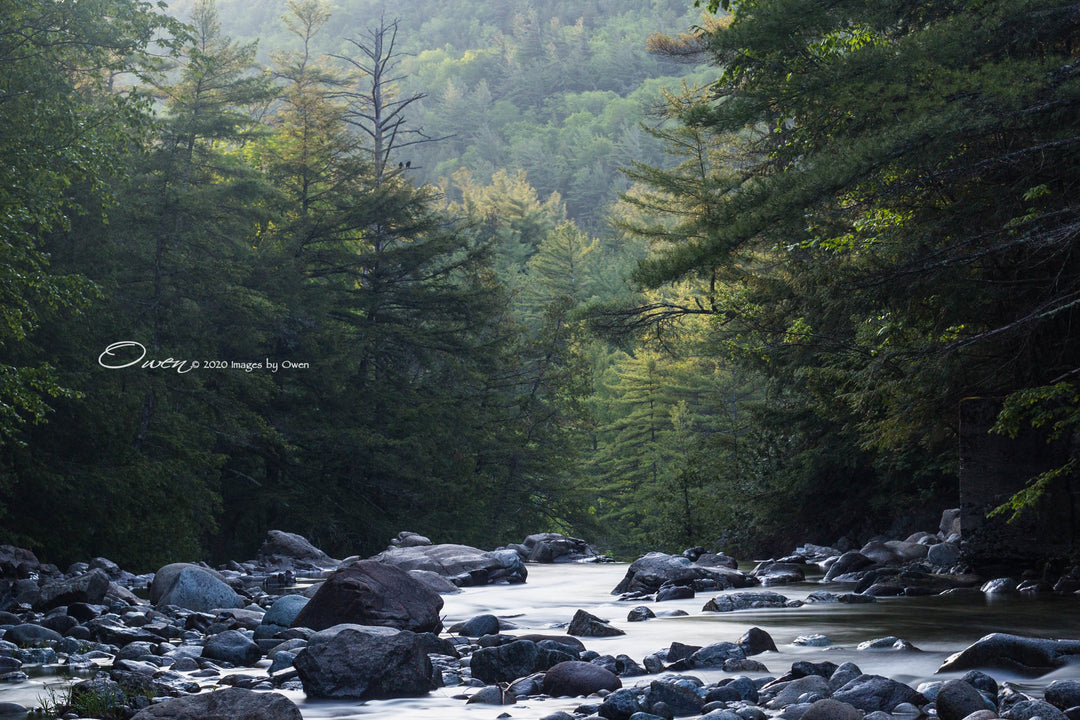 Peaceful Waters
---
As I stood in the Adirondacks on the shores of the Boquet River, above Split Rock Falls, listening to the pitter-patter of the water bouncing around the rocks, thoughts turned to the words of singer John Prine: "Standing by peaceful waters..." John Prine left this world not long ago, a victim of the Covid-19 pandemic. The mood called out his name.  An Images by Owen (IBO) best seller!   
_____________
If you are interested in a specific size not listed, please contact us and we will try to accommodate your request!  Contact me!
All matting is acid free and mounted on foam board, ready to frame. Water mark is removed and mat is signed by the photographer.
Exact image may vary slightly in proportions depending on size ordered.