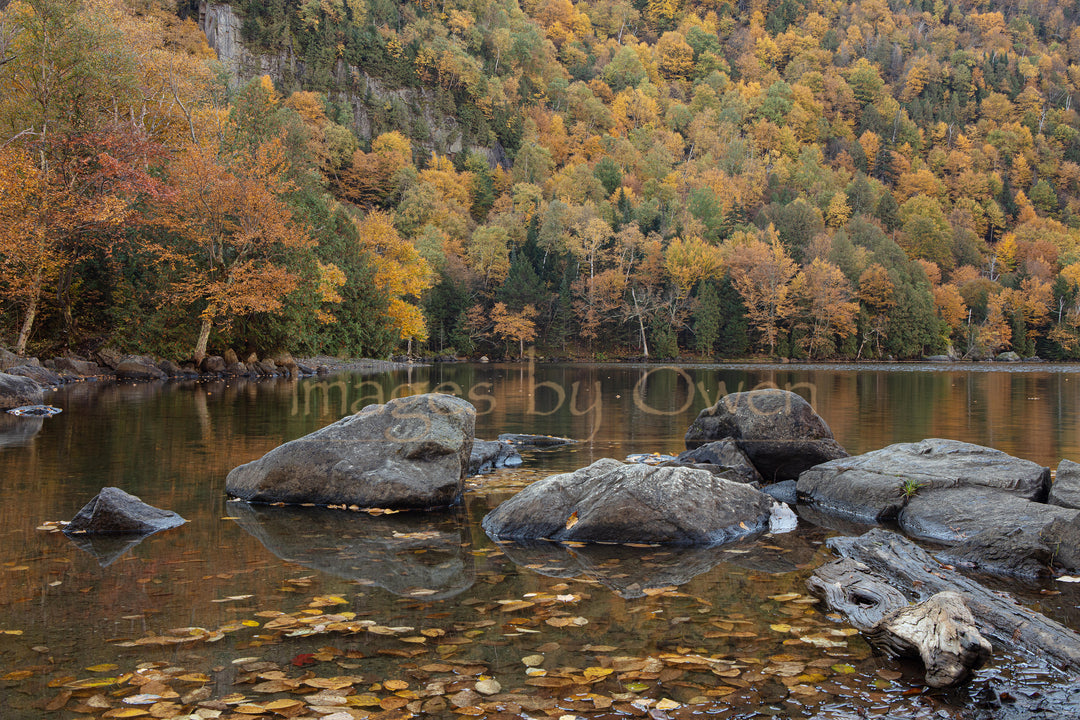 Squatters of the Cascades
---
I met this group of squatters swimming in the Cascade lakes. They didn't say much and pretty much ignored me as I photographed the wonderful scenery. 
Between Keene and Lake Placid are a set of lakes that squeeze between some towering cliffs often referred to as "The Cascades."
 Along here is one of my favorite places in the Adirondacks. I am not sure why, but perhaps it is because they speak of text book mountain wilderness, or more specific: ADIRONDACKS! They are one of the first places I had to stop and gaze at on my first trip up to Lake Placid. This fall, I was coming home and drove by. I had never been here in the fall. Everything stopped for a hour or two why I gazed at the display of color reflected in the lake.  
_____________
If you are interested in a specific size not listed, please contact us and we will try to accommodate your request!  Contact me!
All matting is acid free and mounted on foam board, ready to frame. Water mark is removed and mat is signed by the photographer.
Exact image may vary slightly in proportions depending on size ordered.