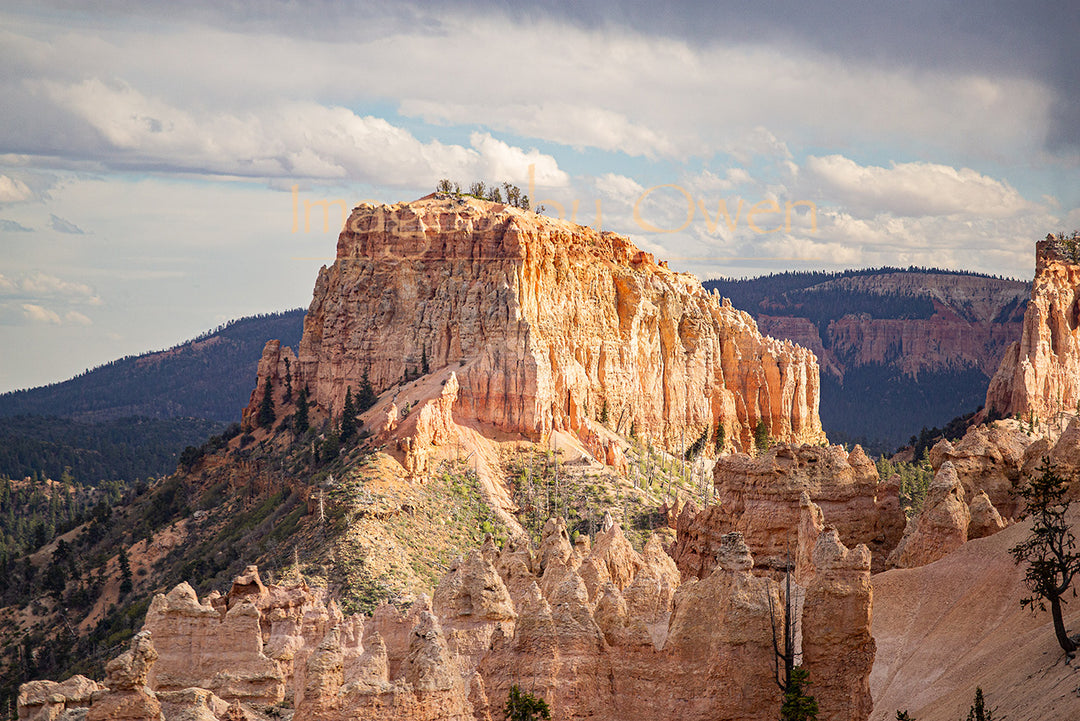 Swamp Canyon Butte
---
While exploring  the endless hoo doo's, valleys buttes and everything in between, I found myself looking at the solid and Majestic Swamp Canyon Butte and all its detail.  The sun, peaking out from some fast moving rain clouds helped me light the subject, adding to the moment.  I have yet been able to find out how it got it's name, but rest assured, it is on my list of things to do.
_____________
If you are interested in a specific size not listed, please contact us and we will try to accommodate your request!  Contact me!
All matting is acid free and mounted on foam board, ready to frame. Water mark is removed and mat is signed by the photographer.
Exact image may vary slightly in proportions depending on size ordered.