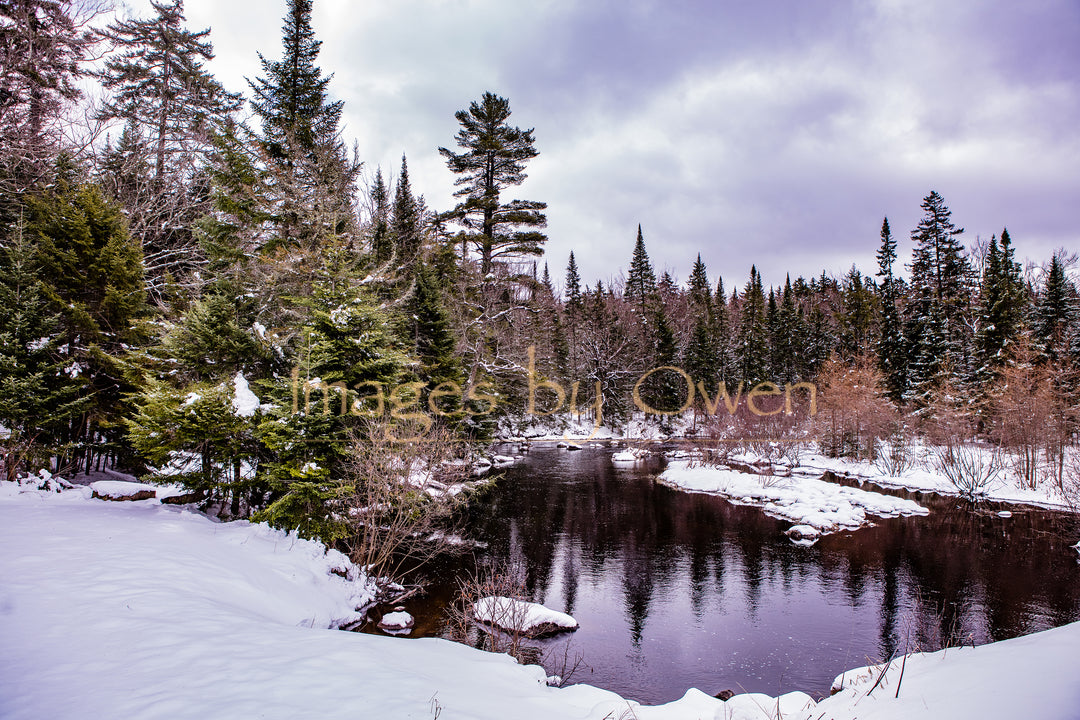 Winter Solitude
---
A fake Spring comes to the Adirondacks.  Winter is not done yet in 2022.    I have Kayaked on the Chubb river in the past, and while visiting the Lake Placid region recently, I could not help but return to this inviting curve in the river.  In summer, it's quiet majestic peace warms my heart.  Even with snow, I felt it's peaceful rhythm.
_____________
 If you are interested in a specific size not listed, please contact us and we will try to accommodate your request!  Contact me!
All matting is acid free and mounted on foam board, ready to frame. Water mark is removed and mat is signed by the photographer.
Exact image may vary slightly in proportions depending on size ordered.